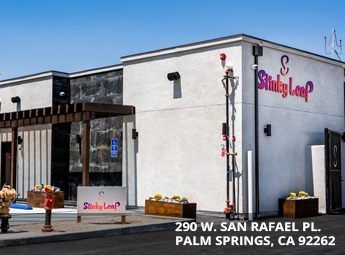 We pair our professionally curated selection of cannabis varieties with art, culture and even encourage local DJs to come play some chill tunes at our store within our custom DJ booth. We celebrate diversity and inclusivity and have built our brand around honoring individualism, serving a full menu of cannabis products to the folks in Palm Springs who appreciate all things authentic and fun.
THE DAILY STINK
1st Time Visitors – 25%
Early Bird (10am – 11am) – 10%
Sundown (7pm – 8pm) – 10%
Military and First Responders – 10%
Wisdom (60 and 0ver) – 10%
Industry – 10%

Have you ever made THAT face? You know the one. Whether you've caught a light subtle scent while walking down the street, or that strong pungent goodness when opening up a fresh jar of newly packaged cannabis, you know you couldn't help but squint your eyes and crinkle your nose.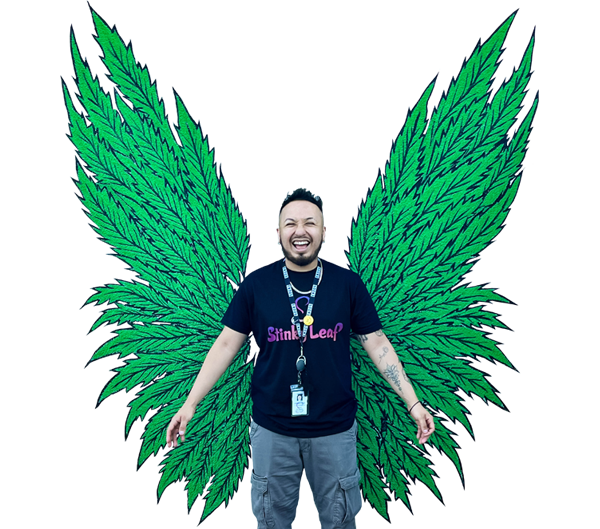 At Stinky Leaf, the sky's the limit, not only on great products, but also a great experience! Follow and share us on Instagram.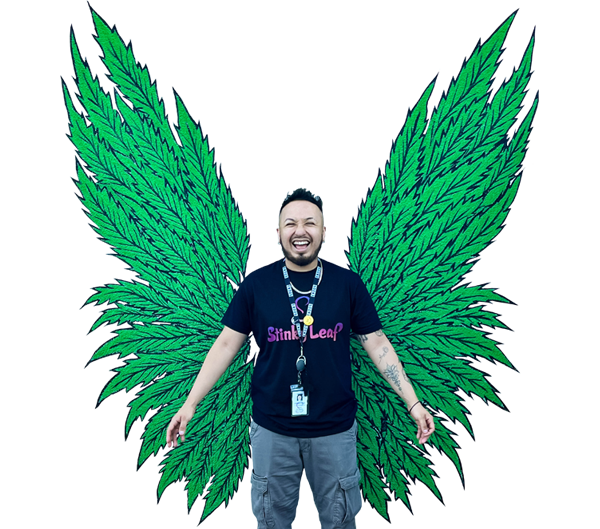 Love this delivery service!! Our driver James was informative and kept us up to date with delivery time. Super helpful!!
Brett Arden
February 22, 2023.
They always treat their customers with respect, and know how to sell to their customers. This is my go to Dispensary.
Johnny Lezama
February 21, 2023.
Always friendly and good service!
Rick Weingard
February 21, 2023.
Great customer assistance. Thoughtful. And customer pleasing.
Dena Safavian
February 18, 2023.
Alway have new Live rosin good price 60$ outdoor$ Best weedshop in Palm spring and delivery La quinta
Huy Vu
February 18, 2023.
Pedro was great! Super chill shop.
Chris C
February 17, 2023.
Melody was great patient, informative, let me be me. Got some great deals. Only thing, I was supposed to get a promo pre roll with my hush cartridge but it was forgotten. No biggie Stinky leaf always treats me right.
Joshua Brakhage
February 17, 2023.
First time coming in and had a good experience ruben hooked me up!
Nathan Hazel
February 9, 2023.