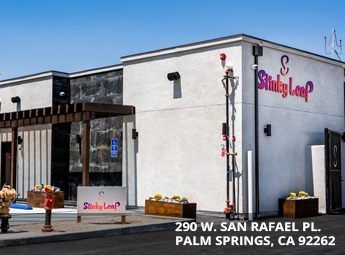 We pair our professionally curated selection of cannabis varieties with art, culture and even encourage local DJs to come play some chill tunes at our store within our custom DJ booth. We celebrate diversity and inclusivity and have built our brand around honoring individualism, serving a full menu of cannabis products to the folks in Palm Springs who appreciate all things authentic and fun.
THE DAILY STINK
1st Time Visitors – 15%
Early Bird (9am – 10am) – 10%
Sundown (8pm – 9pm) – 10%
Military and First Responders – 10%
Wisdom (60 and 0ver) – 10%
Industry – 10%

Have you ever made THAT face? You know the one. Whether you've caught a light subtle scent while walking down the street, or that strong pungent goodness when opening up a fresh jar of newly packaged cannabis, you know you couldn't help but squint your eyes and crinkle your nose.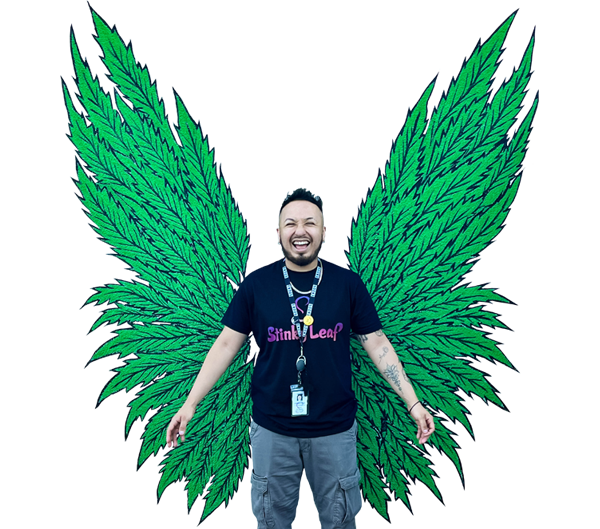 At Stinky Leaf, the sky's the limit, not only on great products, but also a great experience! Follow and share us on Instagram.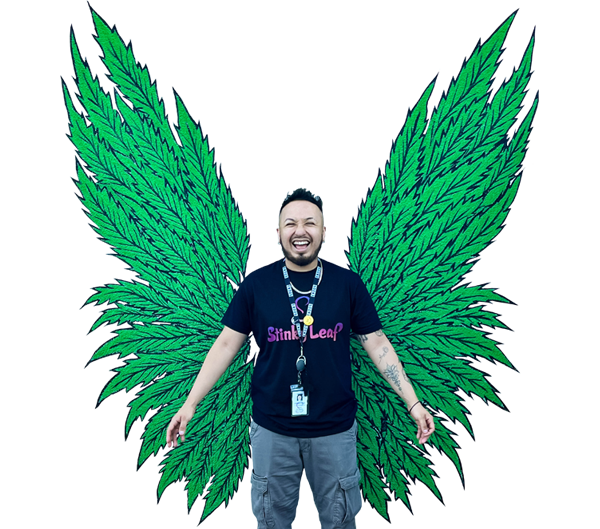 A pleasant experience every time I visit!
Y Johnson
October 5, 2022.
She helped me chose which cart to get and gave me info on them without asking and gave me good info about the 1 year anniversary
Matthew Rodriguez
October 5, 2022.
These are the best people in Palm Springs. "I LOVE STINKY LEAF"
Merchell Giles
October 1, 2022.
I am not an easy shopper, but Heather was friendly, patient, and seemed very knowledgeable. Thank you very much, I had a great experience here. Will be back!!
Married with Pizza
September 30, 2022.
Prices are great 👍🏼 friendly bud-tenders, Heather helped me out. Highly recommended
Mando Medrano
September 29, 2022.
Melody was awesome! She showed me everything I was asking about and answered all my questions.
Marcus Garcia
September 25, 2022.
Great place and excellent service❤️ Nick was great!
Darla Mcalister
September 23, 2022.
GARETT WAS THE BUD-TENDER EVERYONE NEEDS 5 stars ⭐️
Andrew Ponce
September 22, 2022.